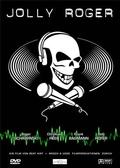 In this movie I all managers and coaches, highly recommend would like a piece of Swiss history is told. It shows how a few years ago, is still a crazy idea - private radio stations in Switzerland - with commitment, Cleverness...
... and fierce will to be enforced. the
the
Roger Schawinski is and remains a good (if never quite undeniable, and certainly never convenient) example of a visionary thinker. the
the
Definitely a movie that is fun and a cheerful evening guaranteed!
Here you can use the Film to order